I'm running an online Zoom event on Processing, an open-source coding language specifically focused on computer-generated art.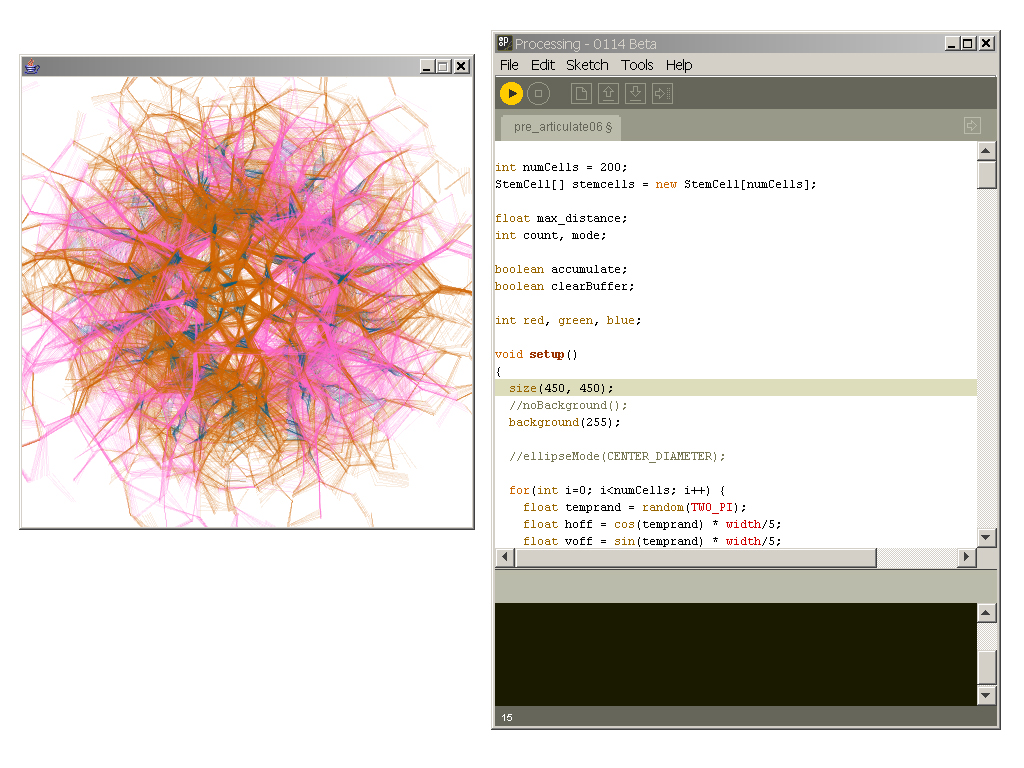 The purpose of these events is to help those who aren't familiar with code to get into making something beautiful and relaxing using code. Session 001 runs through the easy installation, then straight into this fun world of code.
Who should come?
People who can't code but would like to try
Artists who can't code
Youths who want to make something pretty
Stressed people who want to learn, create, and relax.
Below are the session times and RSVP links on Meetup.com. The times are arranged for evening-time 6 PM in South Korea, Japan, and these places. If you can find time, you are welcome to attend.
Note: These are paid events. Why pay?
Session 001: Wednesday, Jan 13, 6:00PM (Korea Time, GMT+9)
Session 002: Monday, Jan 18, 6:00PM (Korea Time, GMT+9)
Session 003: Wednesday, Jan 20, 6:00PM (Korea Time, GMT+9)
Hope to see you there!
Paul Hoets is a freelance maker who lives in South Korea. If you liked this article and would like to contribute to his empire of dirt, silicon and tech. education, buy him a coffee!